Fill out the form below to download this resource.
Marketing to the Conversion Lifecycle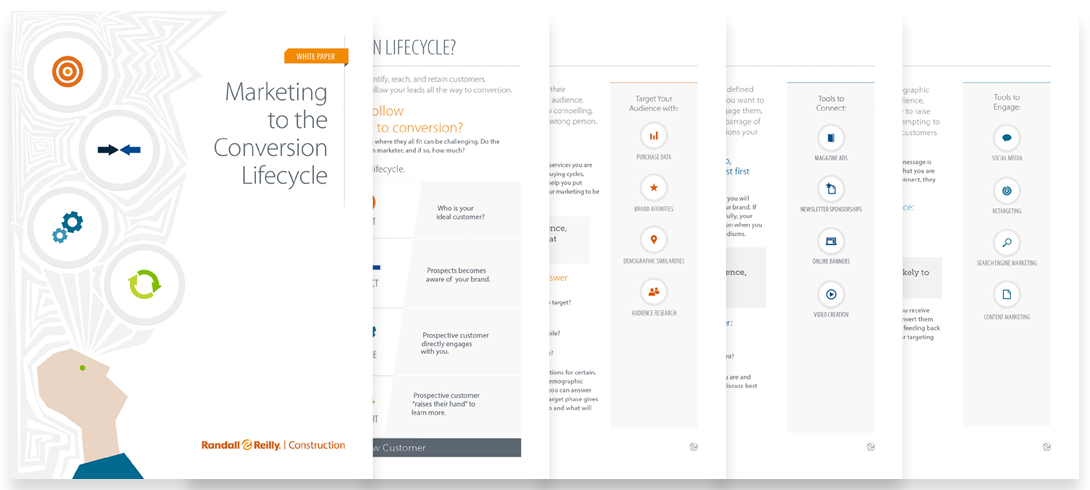 The conversion lifecycle is simple. Use data to build your custom audience. Leverage media partners to connect to that audience. Engage and re-engage with marketing services until a prospect is ready to convert. Want to see how this would work for your marketing? Download this whitepaper to see.
* This white paper is available in construction and trucking versions.